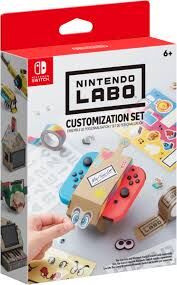 About
The Customization Set is a decoration kit for people who want to decorate their Toy-Cons. The Customization Set is releasing on April 20th for $9.99 USD and $14.95 AUS.
Contents
The Customization Set includes:
Trivia
-One of the sticker sheets included in the Customization Set consists of multiple pair of eyes.
Some of the eyes can be recognized to be from many different franchises such as Super Mario, Legend of Zelda, Animal Crossing and Splatoon.
-A sticker of a Nintendo Switch with detached Joy-Cons can be found on one of the sticker sheets.