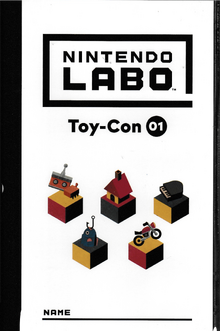 About
The Nintendo Labo Toy-Con 01 is the name of the physical game seen next to the Variety Kit.
The box consists of pictures of a house, bicycle, piano, fishing rod and a RC. The pictures represent the builds included in the Variety Kit.
Trivia
The box art does not have the ESRB logo since it is already on the box with the cardboard.